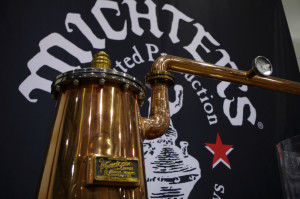 BY MAGGIE KIMBERL
Michter's has settled in nicely to its Shively distillery. Last fall a 32" diameter, 46' Vendome column still was installed in the facility as well as a 250 gallon pot still doubler, which can be used as a thumper. They are well on their way to producing at capacity, and they designed the facility with expansion in mind. Currently there are 4-16,000 gallon capacity fermenters being used, each holding 2 mashings each for 3-5 days. There are currently 2 mashings a day happening at the facility, but eventually there will be 6 mashings a day when they move to 24/7 production.
Chatham Imports resurrected the Michter's label in the 1990s after the distillery that had been producing it was abandoned in 1990. After selling Michter's in the 1970s at the distribution level, current Michter's President Joe Magliocco teamed up with former Austin Nichols (Wild Turkey) President Richard Newman to bring the historic label back to market. They started by buying bulk whiskey from a Kentucky distillery, then segued into contract distilling- "cooking in someone else's kitchen" as Magliocco puts it. Now they are making the transition to cooking in their own kitchen using all non-GMO grains, though the distillate they've barreled likely won't see the light of day for many years.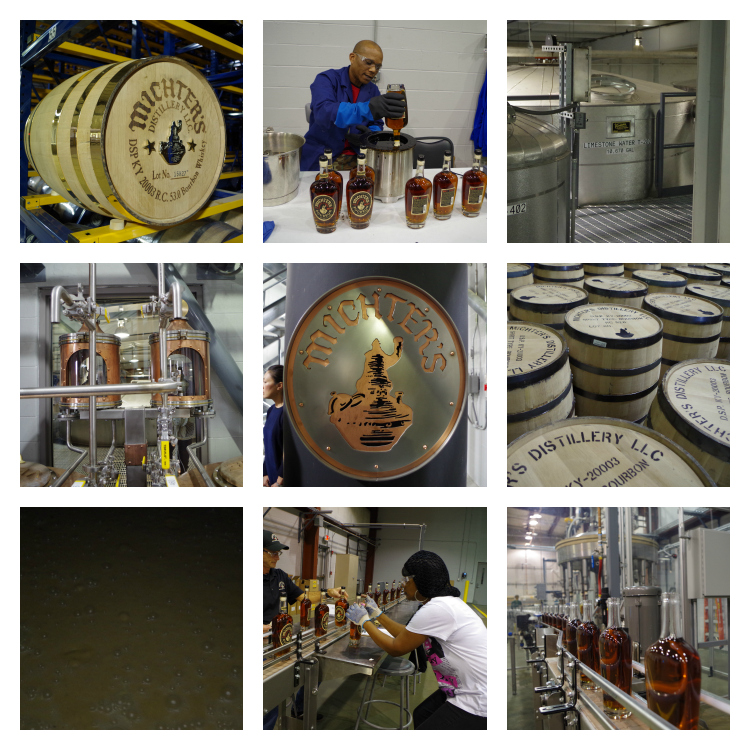 The Shively facility isn't open to the public for tours. Instead, Michter's is focusing on turning the historic Fort Nelson building on Main Street into a small working distillery and visitor's center. Construction on that project has taken considerably longer than expected- it was discovered the building was near collapse after construction began. Crews stabilized the structure and then built a structure within a structure, connecting the two structures together to save the historic building. It's not clear when the visitor's center will open.
Photos courtesy of Maggie Kimberl