From the earliest days of European settlers distilling true frontier whiskey, to the modern era of sophisticated, complex, and often highly-priced spirits, American whiskey has undergone an extraordinary journey. One whiskey brand has borne witness to that journey, shifting with the fortunes and woes of the United States, but maintaining continuity throughout the centuries.
THE BEGINNING
The legacy began in 1753 with a Swiss Mennonite farmer named John Shenk, who produced rye whiskey in Schaefferstown, Pennsylvania. Lore has it that George Washington, while acting officially in his duties as a General during the Revolutionary War, trekked to the distillery to purchase Shenk's rye whiskey for his men during the winter at Valley Forge.
A century or so later, another Pennsylvanian, named Abraham Bomberger, purchased the distillery and promptly renamed the brand after himself. The whiskey lasted under the Bomberger's name until Prohibition, which ended its production—but only briefly.
We have twenty-nine people now. When I started four years ago, I was the fifth.
After emerging from the great temperance experiment, production resumed. The distillery was bought and sold many times, finally christened "Michter's" by then-owner Lou Forman in the 1950s. Forman created the name by combining portions of his sons' names, Michael and Peter. Then the collapse of the American whiskey industry in the late 20th century took out the distillery once again.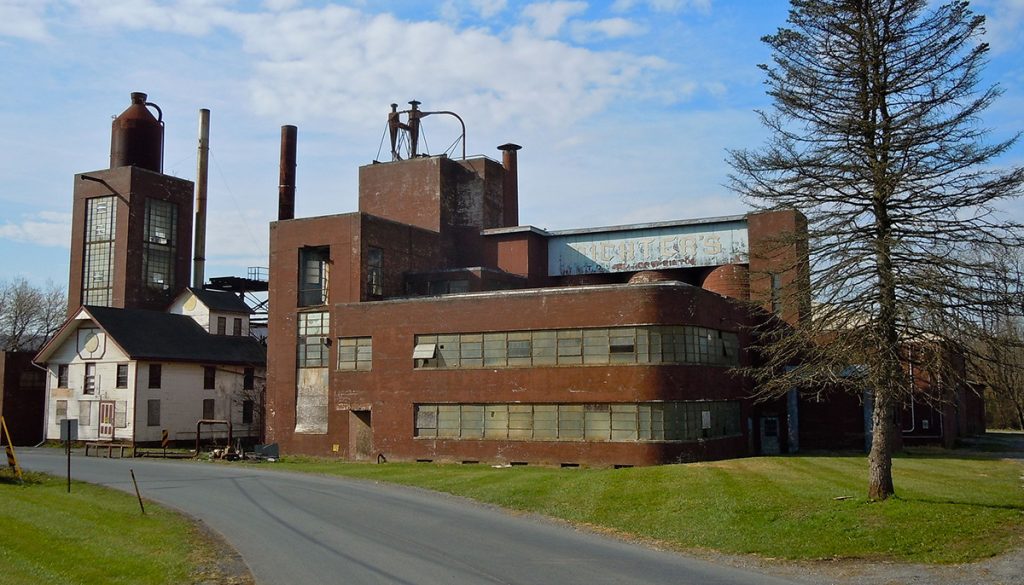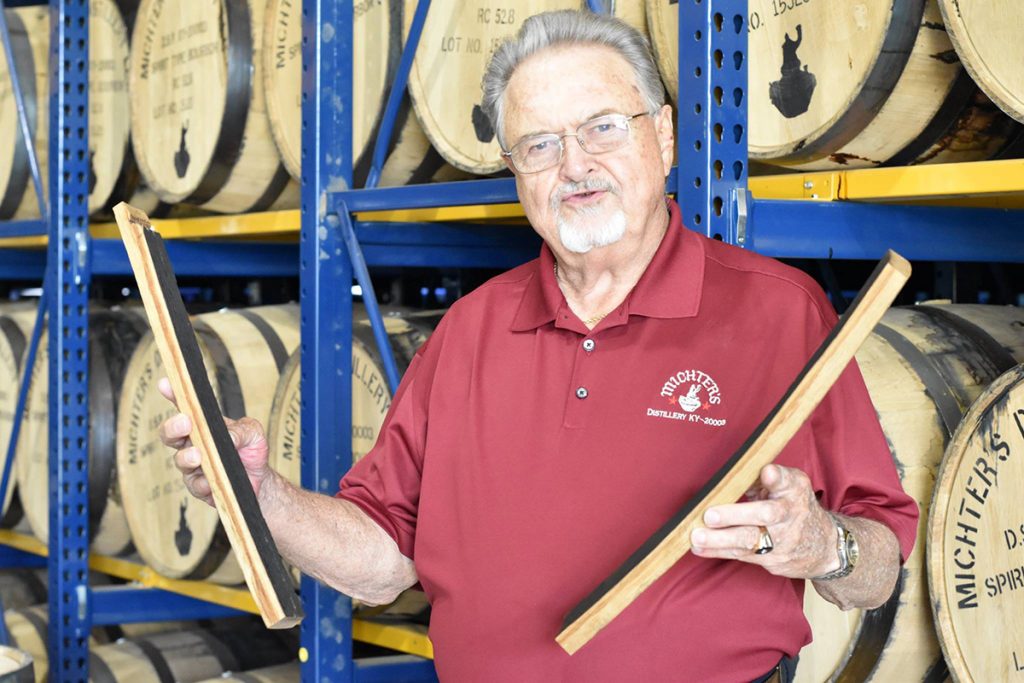 THE RESURRECTION
But like a phoenix persistently arising from its own ashes, Michter's returned to America. Joe Magliocco and Dick Newman, both ardent whiskey enthusiasts, assumed ownership in the mid-1990s. Magliocco had formed a personal relationship with Michter's through his college days of imbibing and bartending. Newman, on the other hand, was a distiller for National Distillers and later, the president and CEO of Austin Nichols. The pair hired bourbon legend Willie Pratt as Master Distiller in their quest to restore Michter's to its former glory.
While the first Michter's spirits from Magliocco and Newman were acquired by contracting with major distilleries, the goal was always to have a distillery dedicated to the brand. But building a major distillery from scratch is an undertaking that few people have the expertise and experience to accomplish.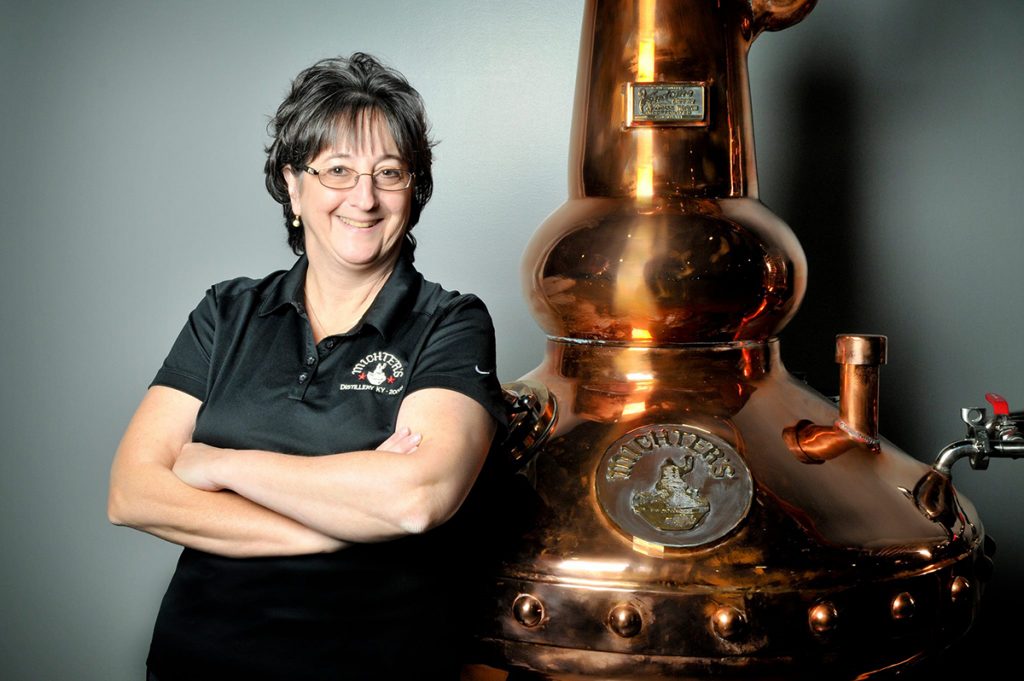 ENTER PAM
"Out of the blue I was approached by Joe and Willie and asked if I would consider talking to them about an opportunity that they had," explains Pam Heilmann.
She didn't know them, but they knew her. At that point, Heilmann was herself a Kentucky industry veteran as Distillery Manager for Jim Beam. She had just completed the 7-year process of expanding the Booker Noe plant's production by over 50%.
Not that whiskey production was her first choice in career.
"I was going to be a teacher," she says. "When we left New York I was only lacking one course of being a teacher. I had already taken the National Teacher's Exam."
Leaving New York meant a transfer to Kentucky by Crucible Specialty Metals, where both Heilmann and her husband were working, she as supervisor in the foundry and he as plant manager. Then, word came that the company was up for sale.
"So my husband thought it would be a good idea if one us went and found another job and it was going to be me, obviously," Heilmann laughs. "I had a friend who was friends—business relationship-wise—with the HR manager over at Beam. She said, 'I'll give them your resume, they're always looking for good supervisors.'"
Heilmann found herself hired on as relief supervisor for both the Clairmont and Booker Noe plants, working a chaotic schedule crossing all days and shifts. And she found herself loving it.
"I loved going to work even though I was all over the place, I was half asleep half the time. Couldn't get a good sleep pattern down … but I loved the job because I got to work on special projects with Jerry Dalton, which was awesome. He taught me so much about the science portion of the process. And then I had a whole lot of mentors—from operators to managers who had been in the industry for 30 years. So I learned about the art of the business as well. So, for me, it married the two together," she says.
Heilmann moved up quickly in the ranks of Jim Beam but had no thought to move elsewhere. That is, until Magliocco made her an offer she couldn't refuse.
Heilmann remembers the offer fondly. "It was like, 'Pam you have total control of the process, the equipment, over how you do things. We'll give you whatever you need to make the best quality whiskey.'"
INHERITING A LEGACY
Magliocco's desires matched Heilmann's philosophy perfectly.
"There's two ways you can do business. You can make the best quality whiskey no matter what the cost—which is what we strive to do. You can make as much whiskey as you can at the best quality—which is a whole different philosophy. And for me I would prefer to do that first, for me it's about people just acknowledging and noticing that your brand is good," Heilmann explains.
Only a month after being hired on to the Michter's team as Vice President of Production, Pratt set the bar for her with the release of Michter's Celebration Sour Mash Whiskey—at $4,000 a bottle.
Heilmann's work now had to straddle the widest gamut of American whiskey. Maintaining a 250-year old legacy of quality while also elevating the highest tier of modern expressions. And her responsibilities were growing; Pratt retired in 2016 and Heilmann assumed the role of Master Distiller.
So she simplified her to work to a single concept: the best of everything.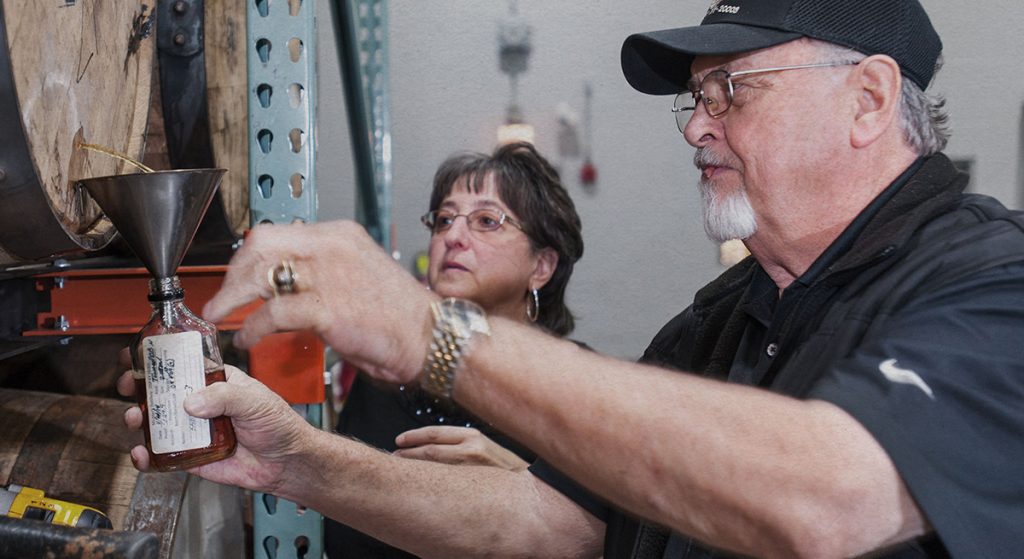 INSIDE THE MICHTER'S DISTILLERY
"We wanted to make sure that we had the best equipment that we could. And we did. We went to Vendome for that. And we were very careful about designing and how we designed to ensure that we could get the best quality whiskey. Our system is 100% copper. You can make the purest, cleanest spirit with 100% copper system. Our still is entirely 100% copper, our doubler, all the piping," she elaborates.
Having the best required custom designs down to the smallest detail, from the choice of grain mill ("Cage mills for their consistency") to the shape of the stills to the column trays to the copper grids to the temperature-controlled maturation rooms.
And although it's not on the Kentucky Bourbon Trail® and isn't open to the public, many of those details built into the Michter's Distillery are as much artistic as scientific. A wrap-around stairwell allows visibility into the column still at every point. And tucked inside the spirit safe? A miniature copper sculpture of the pot-still emblazoned on the Michter's bottle.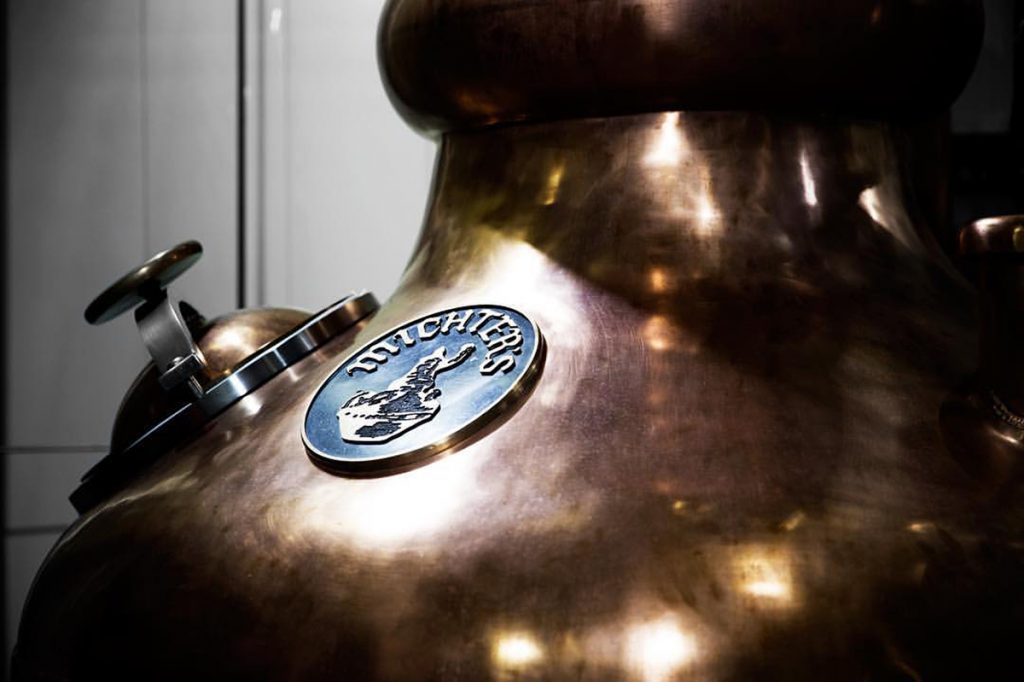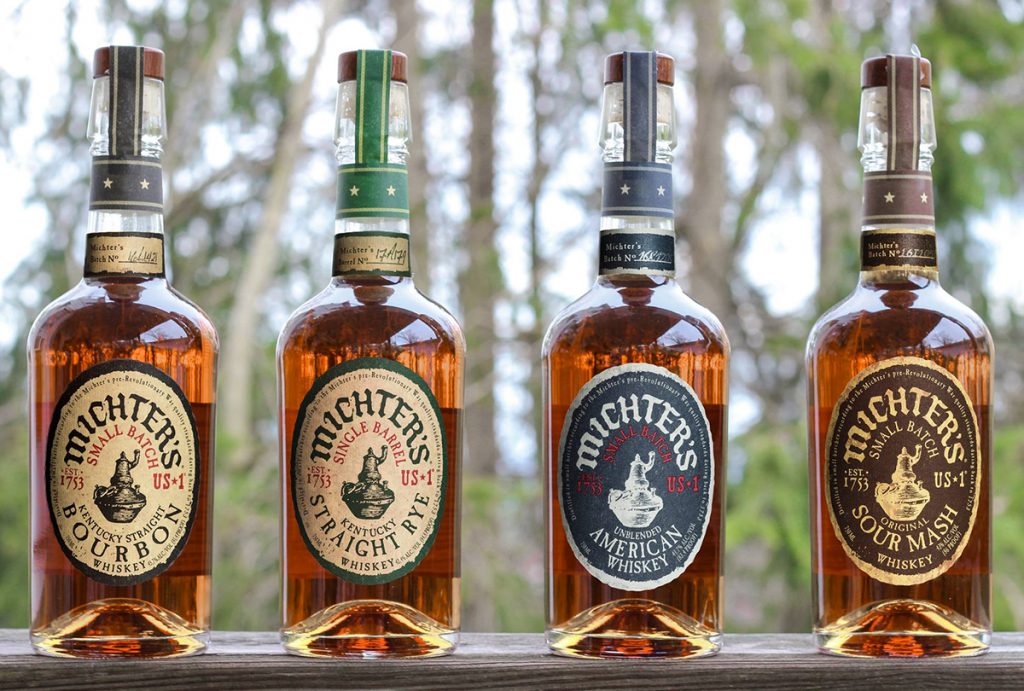 A LEGACY TO THE FUTURE
When asked what she wishes the public could know about the inner workings her distillery, Heilmann has to pause to consider the vast amount of choices that went into the facility and their whiskey-making process. The final list is long: the quality of the equipment, the exclusive use of copper contact with the spirit, 18-month air-dried toasted and charred barrels, an exceptionally low 103-proof barrel entry point, heat-cycled warehousing, custom chill-filtration and more.
The result of all those choices? "Our house style: we want a rich, bold, flavorful whiskey, we want a great mouthfeel," Heilmann says.
While there are no plans to invite the public into the production facility, Michter's is currently renovating a facility dubbed The Fort Nelson Building. Located near 'Whiskey Row' in Louisville, Ky., it will act as a visitors center and offer an insight into the workings of the brand and its extraordinary legacy.
With the new Michter's distillery now finished and operating smoothly, Heilmann is able to turn her attention to the future of the brand's legacy, as well as her own. And in a twist of fate, both Heilmann and Michter's Whiskey have had parallel journeys, from Pennsylvania to Kentucky.
"That's where I was born, I was born in Pennsylvania too, so that's kind of a neat little tie-in for me personally," Heilmann muses.
"I love working with the people that we have. We have twenty-nine people now. When I started four years ago, I was the fifth. So think about that … we're all very flexible, we're all willing to work together toward a common goal which is to make the best whiskey out there."
Ready to try the whole Michter's line?
With Distiller, you'll always know what's in the bottle before you spend a cent. Rate, Review, and Discover spirits! Head on over to Distiller, or download the app for iOS and Android today!
The future for both are in the team assembled to carry forward the Michter's traditions under Heilmann's guidance.